Documents have file-specific settings that determine who can view, share, edit, and annotate the document. These settings, known as document permissions, are respected by ForeFlight Mobile beginning with version 15.3.
Prior to this version of ForeFlight Mobile, documents could be viewed and annotated regardless of the document's permissions.
If a document's permissions do not allow annotations and ForeFlight Mobile version 15.3 or later is being used, the ForeFlight Mobile annotation (pencil) button will be disabled.
To enable the ForeFlight Mobile annotation button, the document's annotation permissions must be enabled by the document owner. Document permissions cannot be edited with ForeFlight Mobile.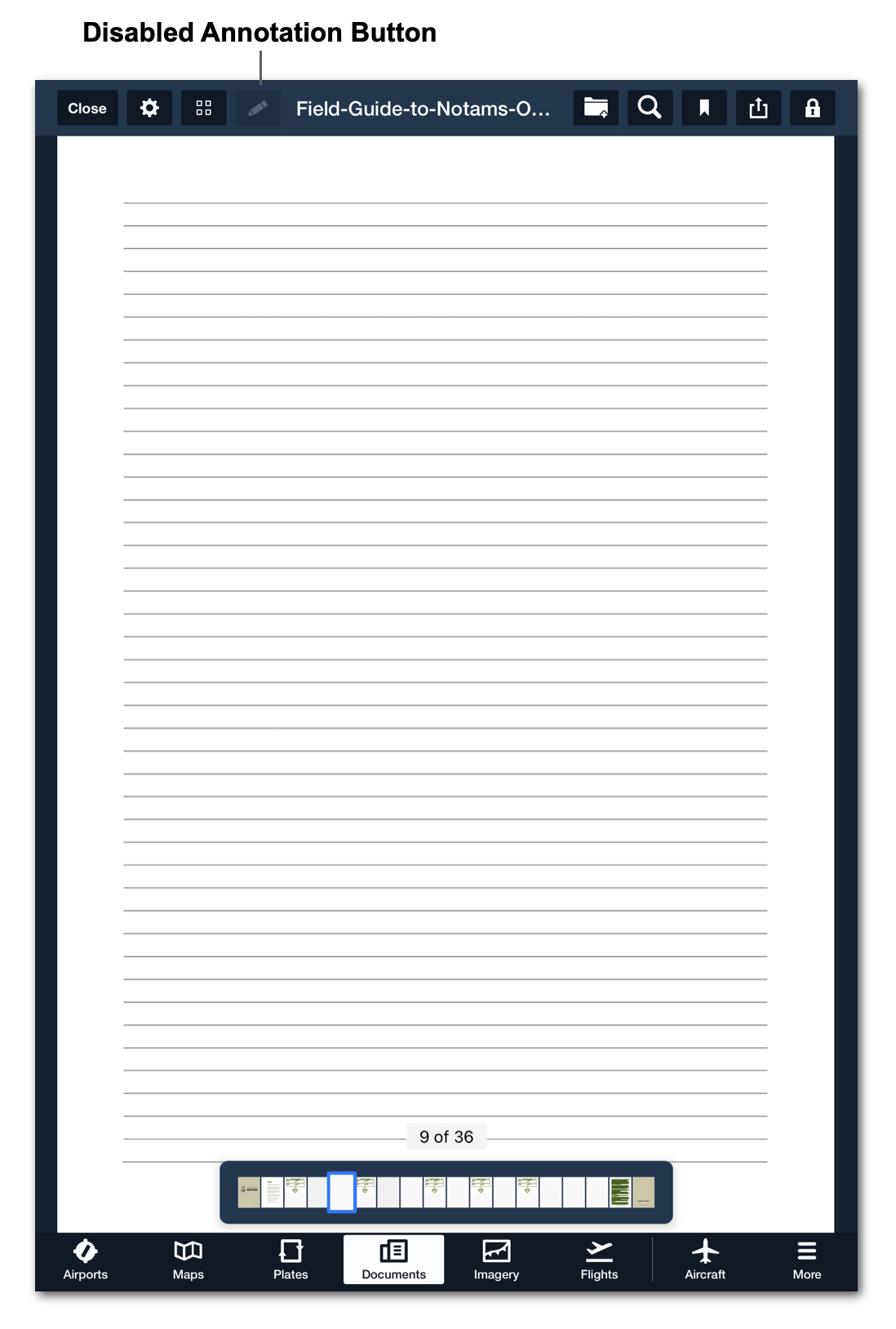 Document permissions can be edited with many PDF viewers. For example, the image below depicts how a document's permissions can be edited with Apple's Preview PDF viewer. To edit permissions using Preview, select File > Edit Permissions.
NOTE: Editing a document's permissions often requires a password. If you are not the owner of the document, it may not be possible to adjust its permissions.
IMPORTANT: After the document's permissions have been updated, the document must be reimported into ForeFlight Mobile.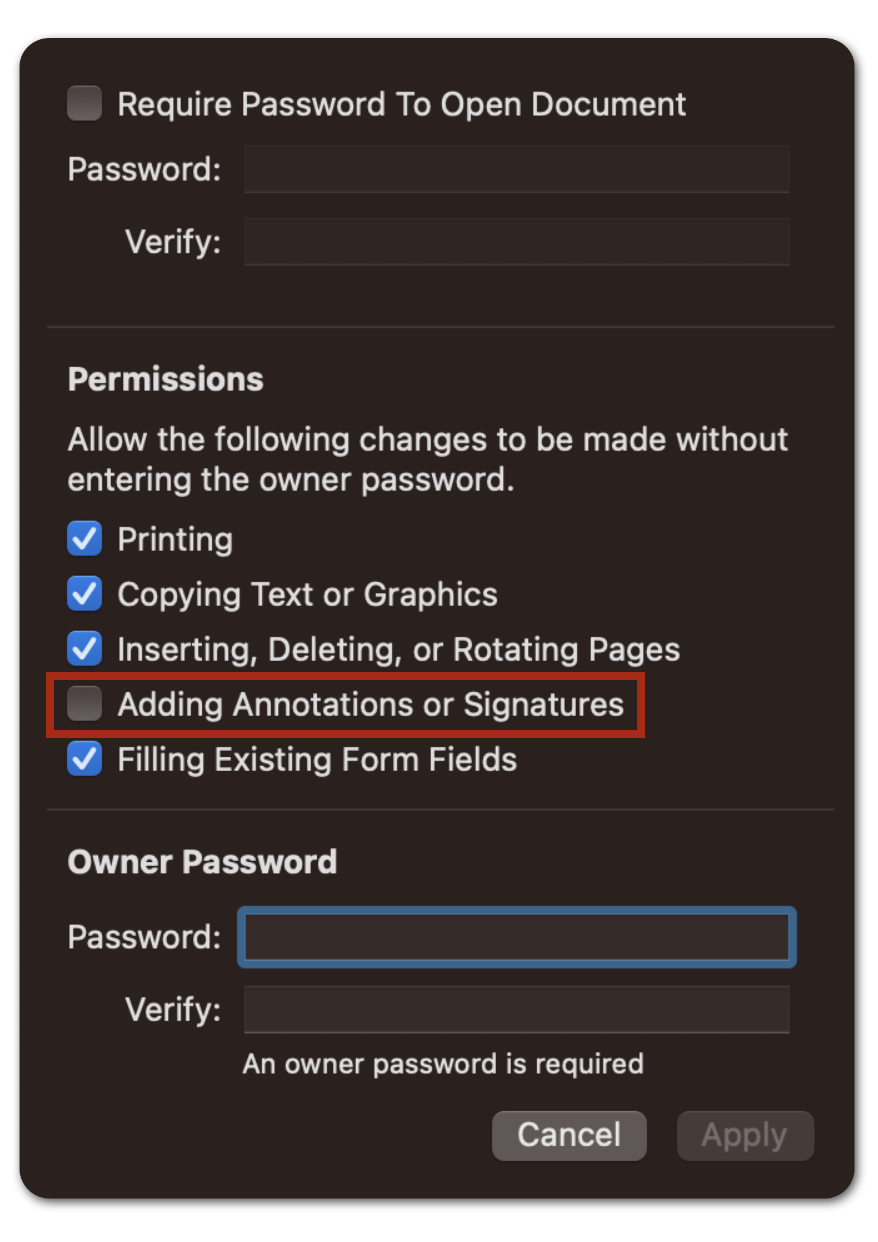 Editing document permissions with Preview
Was this article helpful?