ForeFlight users can record a flight and import the track log to CloudAhoy. It is a convenient alternative to recording the flight using the CloudAhoy app. Using a Sentry, Stratus, or other compatible device with ForeFlight will increase the accuracy of the recorded data and include AHRS data if importing a KML file. 
To import using your iOS device, follow these steps:
STEP 1: Open the ForeFlight app, navigate to Track Logs, and select the flight you want to import.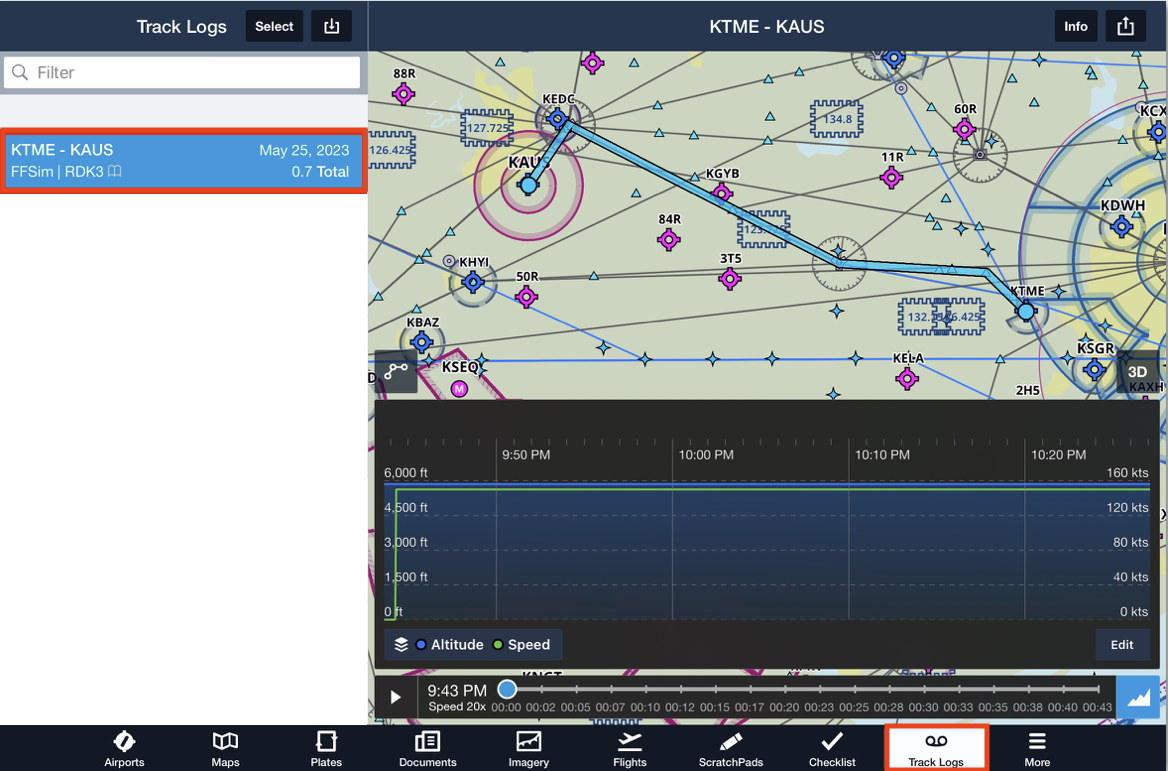 STEP 2: Tap the Share button in the upper right corner.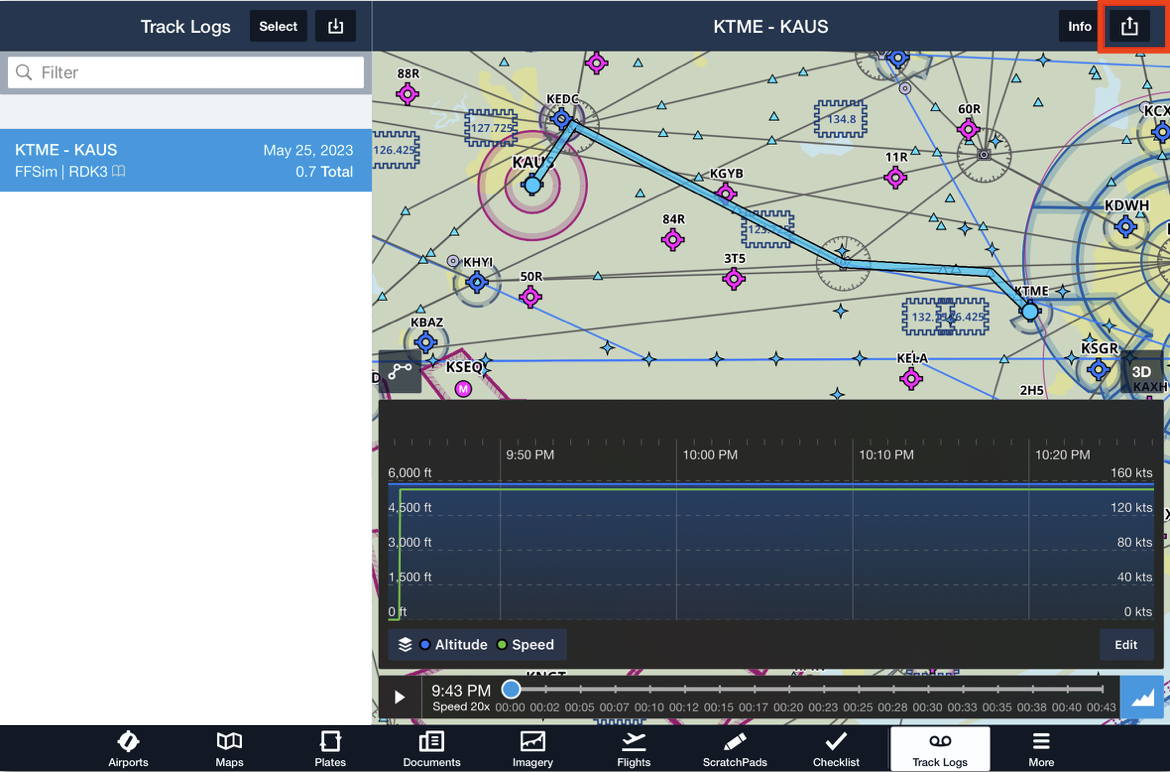 STEP 3: Tap OPEN KML IN ...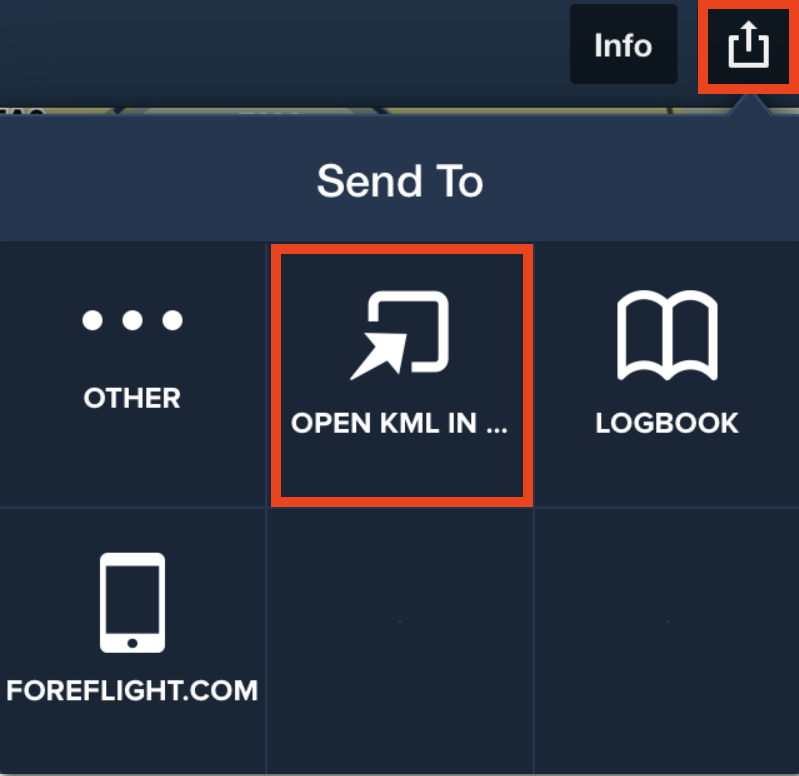 STEP 4: Tap the CloudAhoy button.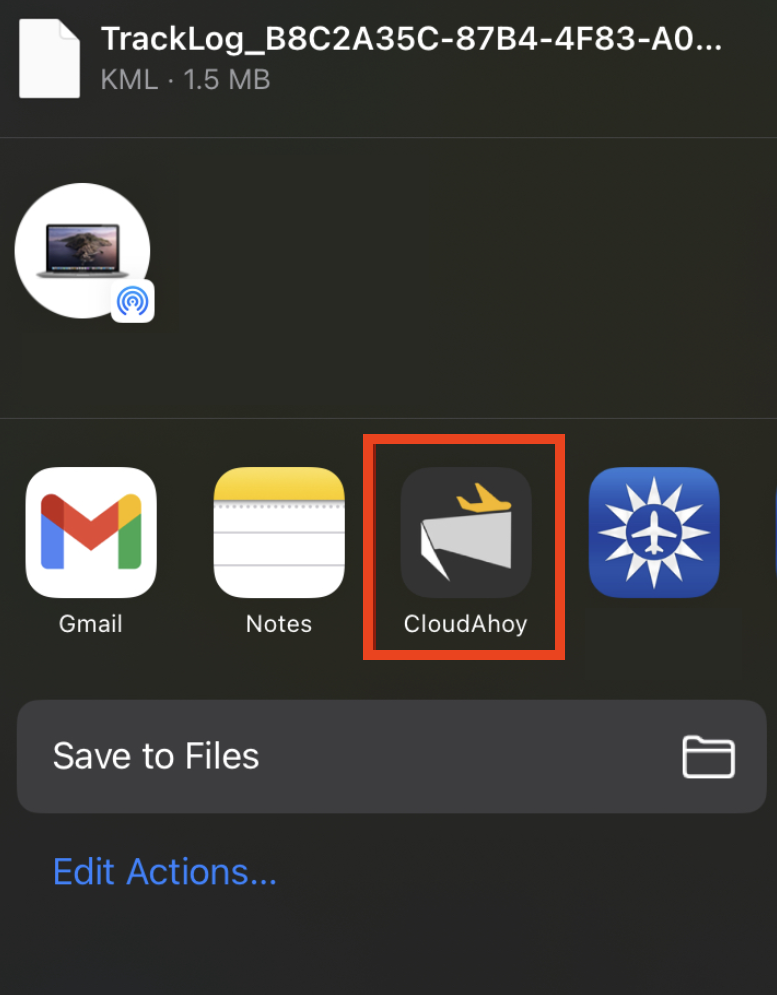 STEP 5: Enter the flight information and tap the Import button.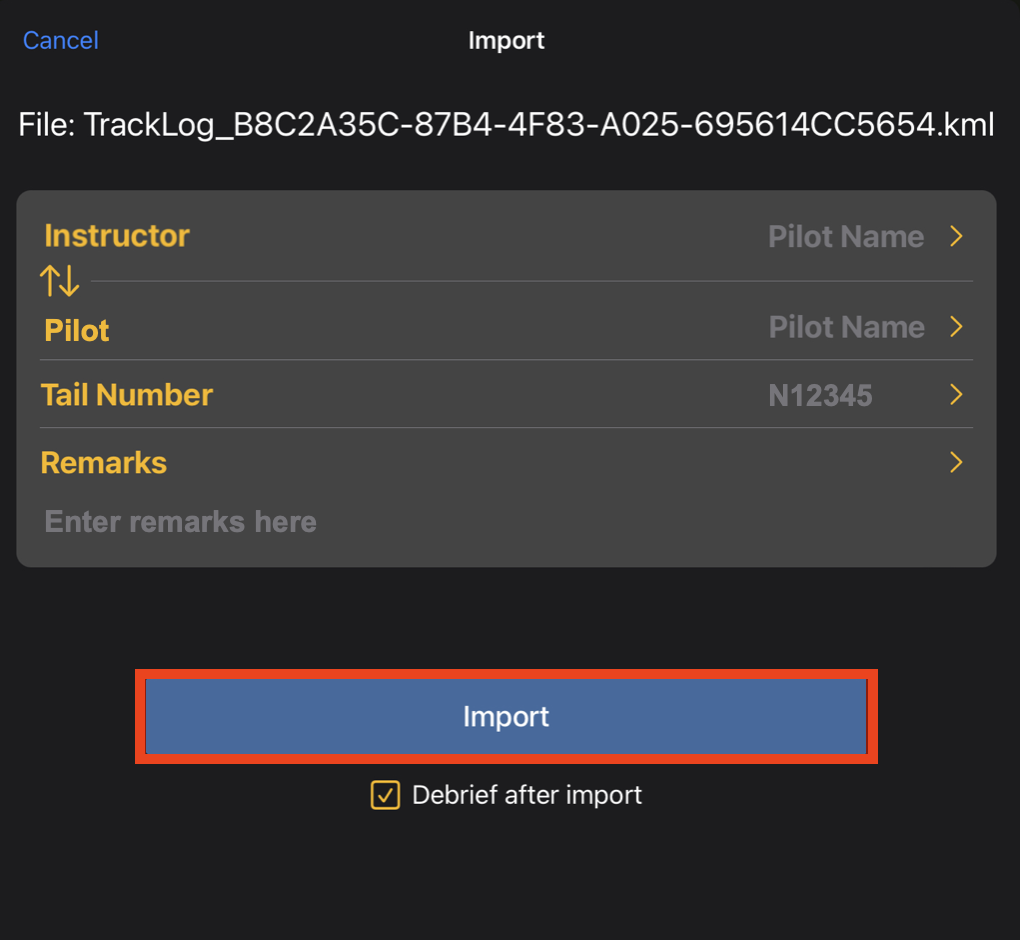 Was this article helpful?