Users in an organization can be given access to view all the flights in the organization. Such access is typically used by chief flight instructors, safety officers, or leadership within the organization. To have the "view all" option added to an organization account, contact team@cloudahoy.com.
Once the option to view all flights has been added to an organization, to allow users to view all flights, have an administrator follow these steps:
Log into the

CloudAhoy Organization Manager.
Select the People tab.
On the People page in the Members section, select the Edit button (looks like a pencil) next to the person to give the "view all" permission.
Turn the switch on next to View All.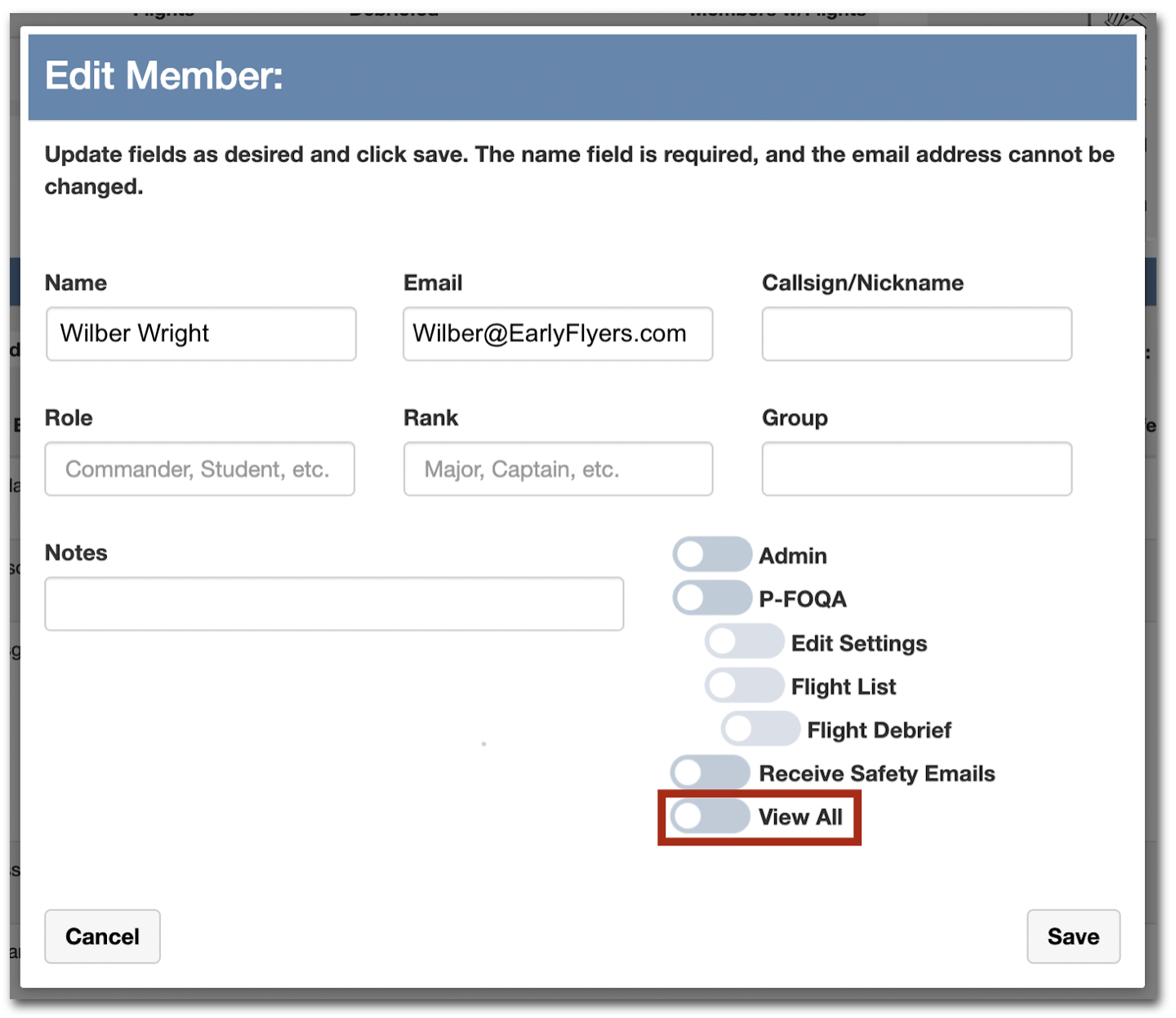 View All setting when editing a member of an organization.
Was this article helpful?