Administrators of a parent organization can allocate subscriptions to each of the sub-organizations. To allocate subscriptions, follow these steps:
STEP 1: Open the Organization Manager.
STEP 2: Scroll to the Sub-Organizations and Allocated Subscriptions section.

STEP 3: Click Add next to the organization to which subscriptions will be allocated.
STEP 4: Choose the plan to allocate.
STEP 5: Enter the quantity of subscriptions to be allocated.

Plan and Quantity Allocation Menu
STEP 6: Repeat steps 3-5 for each sub-org.
STEP 7: Click the Edit button (looks like a pencil) to change the number of subscriptions allocated. You cannot remove more subscriptions than are assigned to pilots in the sub-organizations.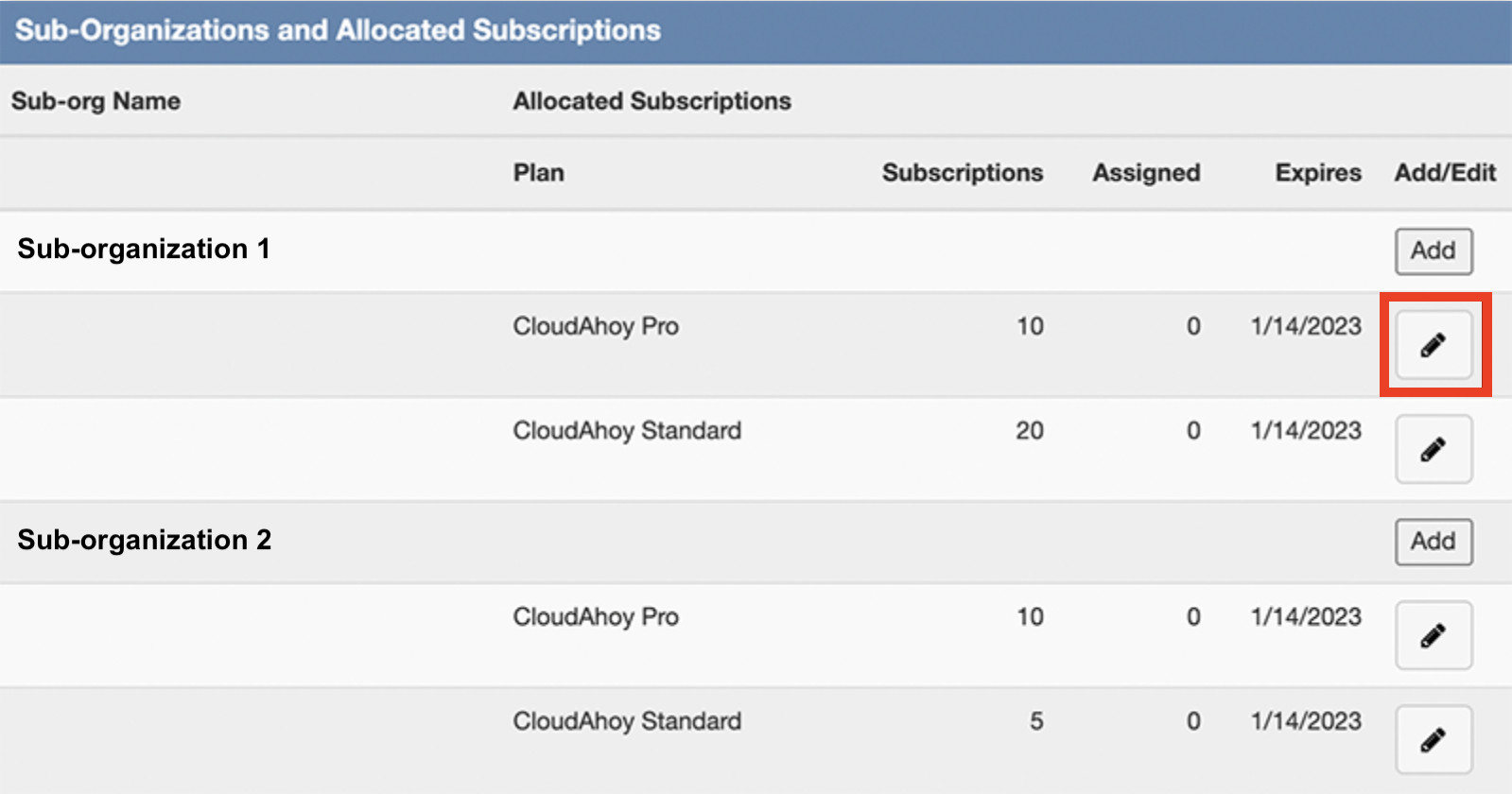 Once subscriptions have been allocated to a sub-organization, the subscriptions will show up as Assigned in the parent organization's statistics. Unassigned subscriptions can be assigned to a pilot in the parent organization or allocated to a sub-organization.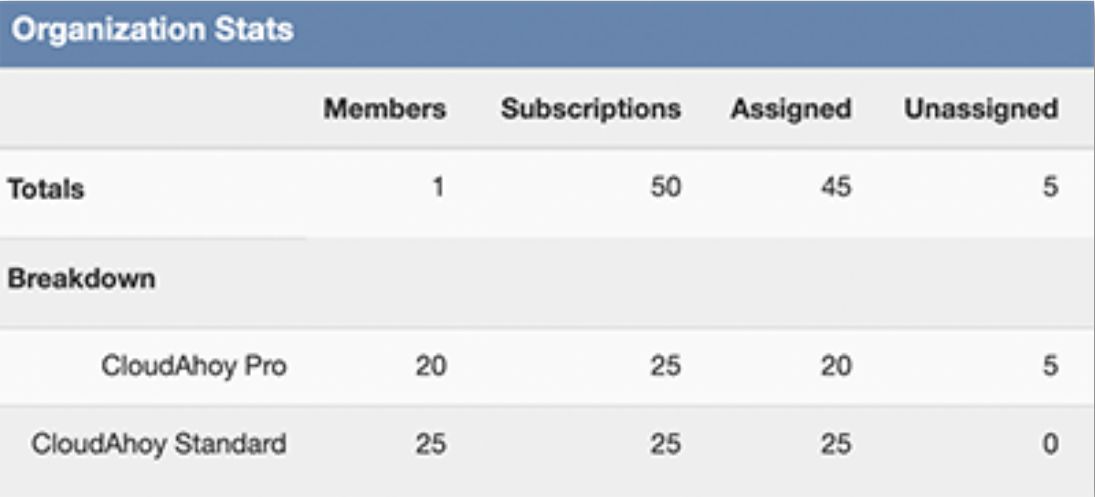 Organization Allocation Statistics
Was this article helpful?