Cloudahoy allows administrators to add an organization logo, set the default tab that is displayed when opening the app, or enable post-flight emails.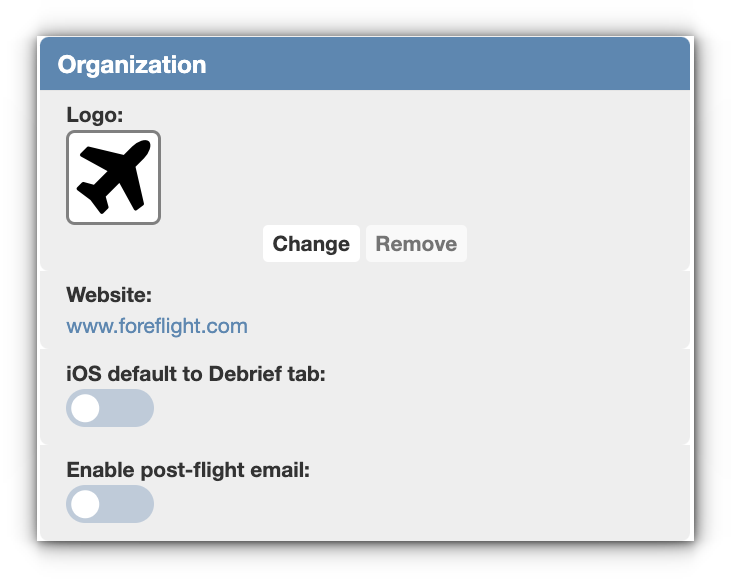 To configure the organization account, follow these steps
Go to the organization administrator page.
Select the People tab.
Scroll to the Organization section.
Add a logo and make selections from the available options.
NOTE: Enabling the "iOS default to Debrief tab" option will force the CloudAhoy Mobile App to start on the default tab when opened, which is helpful for organizations whose flight data is uploaded automatically from a source like Air Sync. Each user can override this setting in their iOS settings.
Was this article helpful?