Background downloading, which is the ability to download data updates while working in another app or while the screen is off, is supported. Background downloads can be toggled on or off in the app under More > Settings > Background Downloads.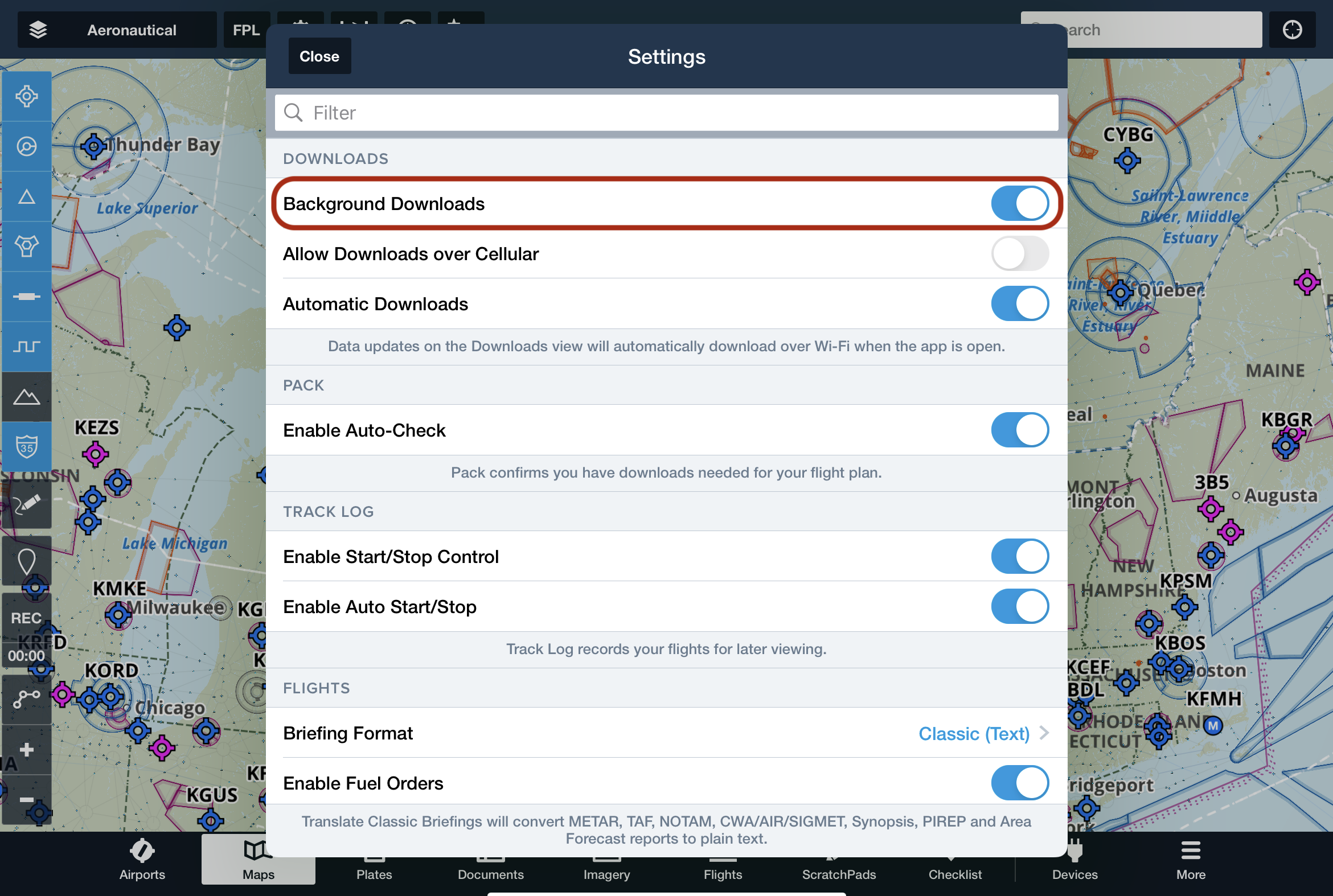 Background Downloads turned on under More > Settings > Background Downloads
When the "Background Downloads" switch is on, all available download items are downloaded in one file, which can require more storage space compared to not using background downloading. Data downloaded in the background will be installed the next time ForeFlight Mobile is opened.
In situations where bandwidth is low or device storage space is limited, turning Background Downloads off will instead download only four files at a time. However, the app must remain in the foreground for the downloads to complete
NOTE: iOS may pause the background downloads if the device goes to sleep (screen turned off) due to low battery power. ForeFlight recommends connecting the device to a power source if there is a chance the device may go to sleep while downloading.
Was this article helpful?