The Recommended route will be as direct as possible and also favor prevailing wind conditions. An internet connection is required as Recommended routing will not be available when offline.
After inputting a route in the NavLog, tap on the ROUTES button to view the Recommended route.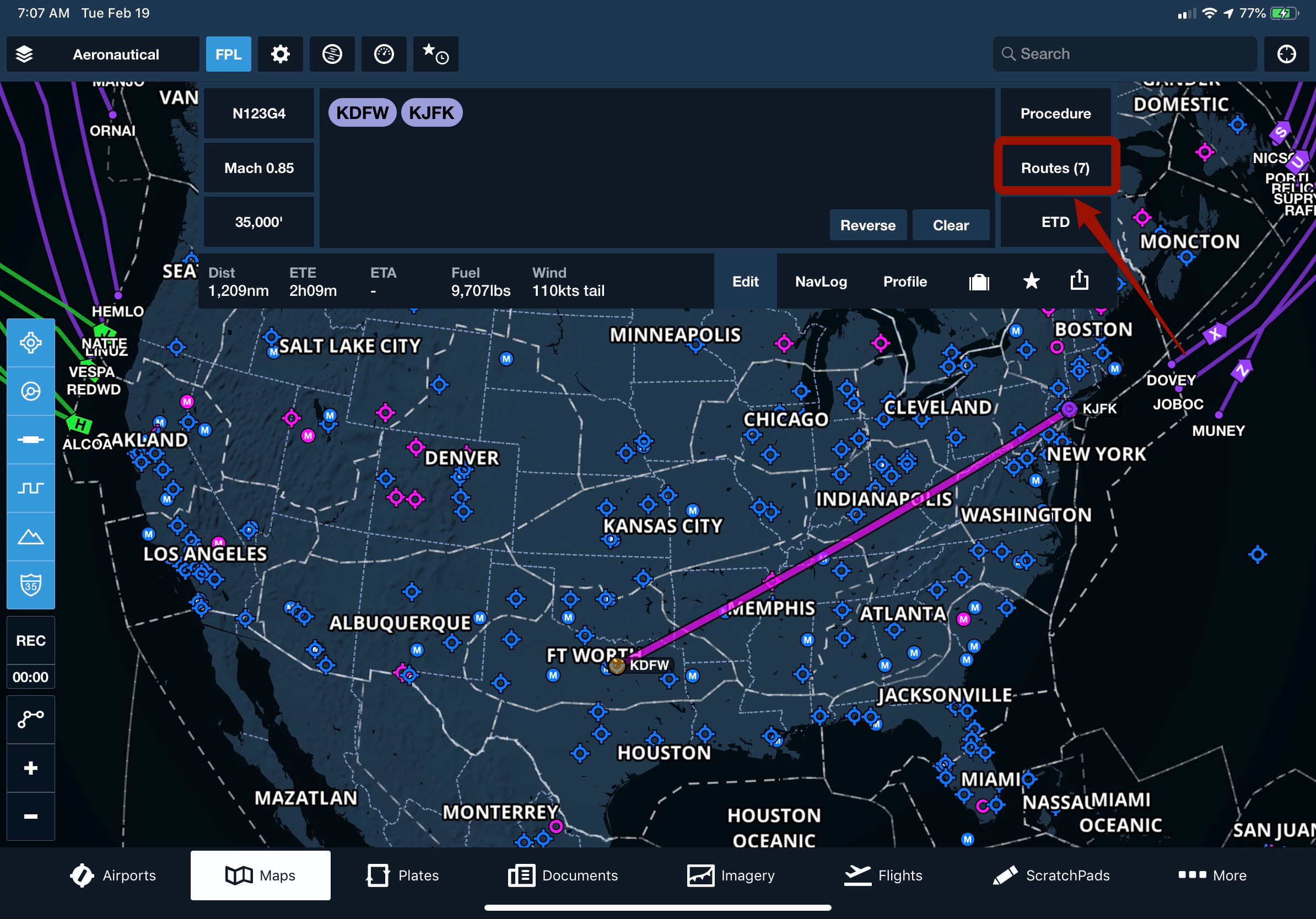 Tap on ROUTES to view the Recommended route.
After tapping ROUTES, select the Recommended route and tap SELECT ROUTE to add it to the flight plan editor.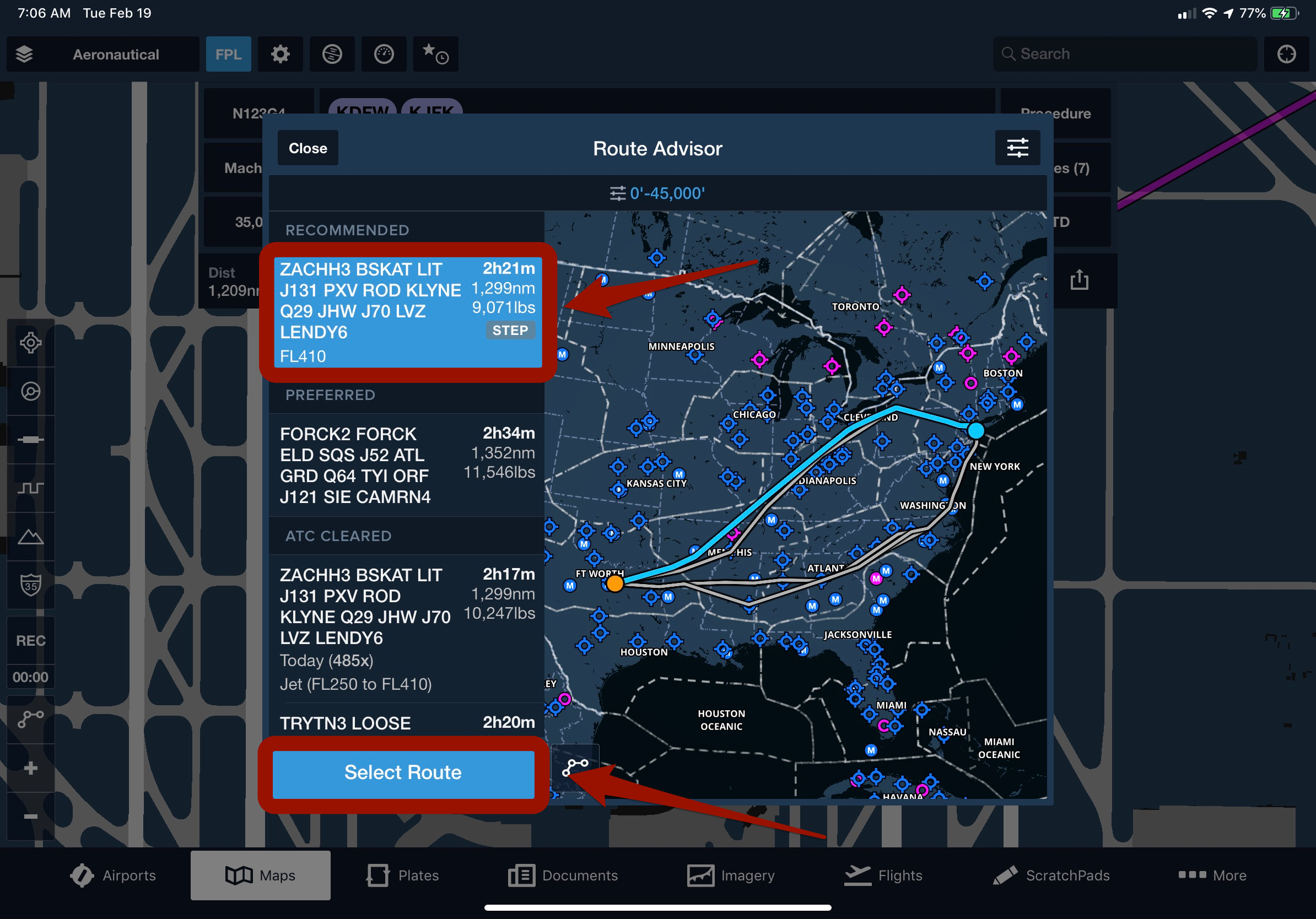 Tap RECOMMENDED ROUTE > SELECT ROUTE
Was this article helpful?