ForeFlight does not show all Instrument Approach Procedures (IAP) for private airports. Some circumstances prevent certain instrument procedures from being published in accordance with 14 CFR Part 97. These procedures are referred to as "Special Instrument Procedures" and require specific Aviation Safety Flight Standards Service (AFS) approval for use. (Source: FAA Order 8260.60)
KDZB is an example of a private airport where an IAP exists but is not able to be published within ForeFlight. In this case, on the Airports page, you will see "No Approaches" next to the Procedures line or there will be none listed under the Procedures tab.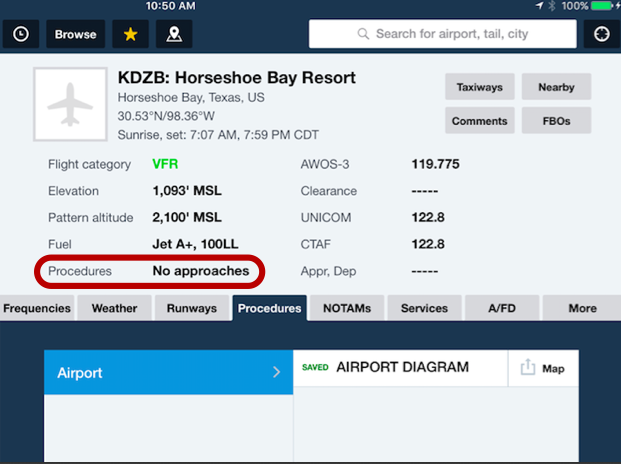 Image 1. KDZB is a private airport with IAP's that can not be published in ForeFlight.
For more information on getting access to and getting approved for using the procedure, please try contacting the Airport Manager. You can find their information on the AIRPORTS page under MORE > CONTACTS. If you do get access to the IAP, you can import it into the app using the guidance in this article:
How do I add my own plates using the "Bring Your Own Plates" (BYOP) feature?