If your ForeFlight subscription has expired, you can export a zip file containing the Complete Logbook Report as a PDF file and your logbook data in a CSV file. To do this, follow these steps:
Go to ForeFlight on the Web.

Log in using your credentials.

Click on the Logbook tab. A message will appear, giving you the option to either renew your subscription or export the logbook.

Choose the Export button to download a CSV file of your logbook to your computer.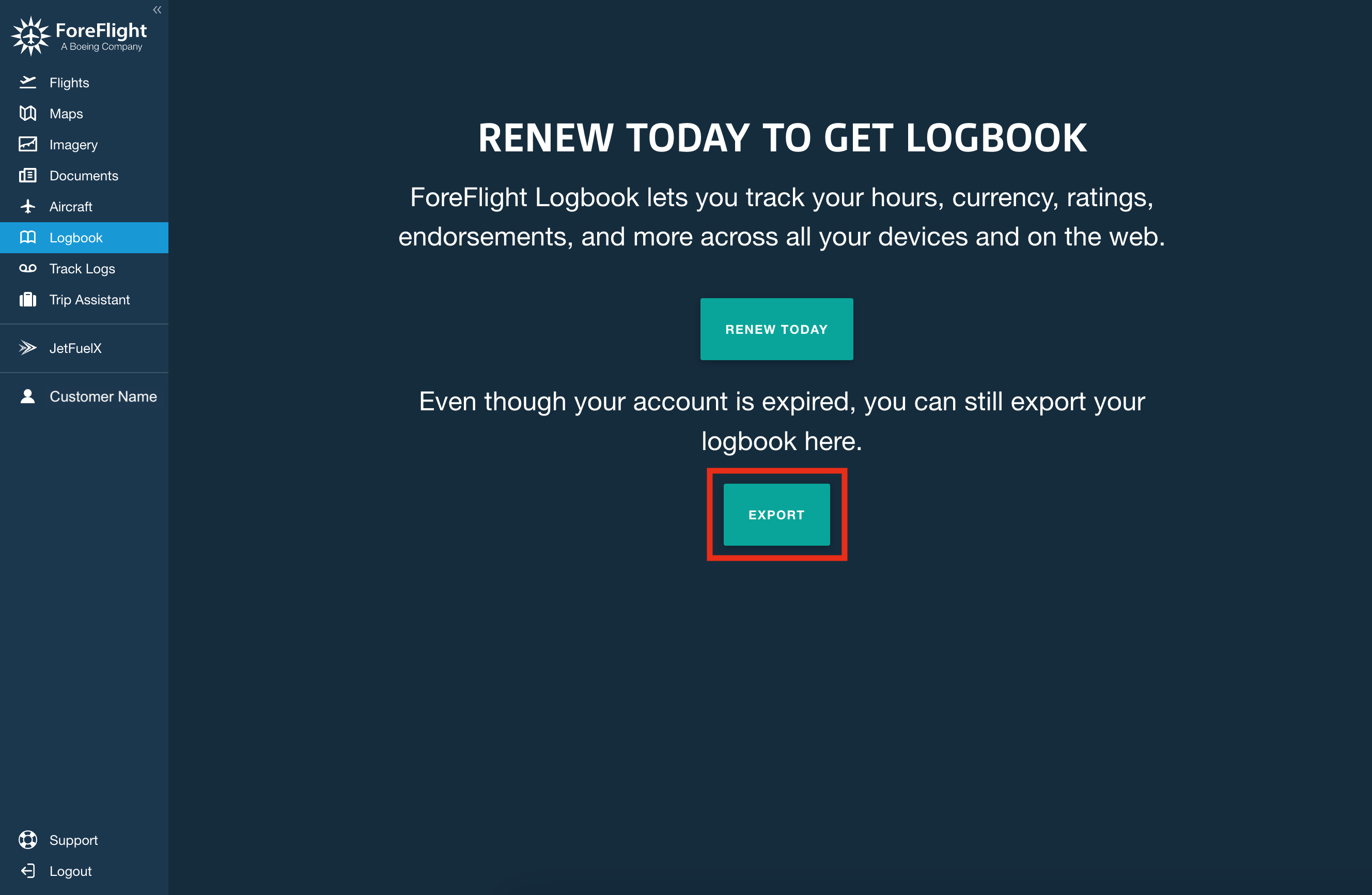 Was this article helpful?