If you know there is an update to the ForeFlight Mobile EFB app in the App store, but you are not seeing it available to you, please update your iOS to the latest version.
If your iOS is up to date and you still don't see the app update available to you, please try these steps:
1: Open the App Store app on your iPad or iPhone.
2: Tap on any of the buttons along in the navigation bar at the bottom of screen 10 times in a row, without touching anything else. You can tap on any of the App Store's available buttons: Featured, Categories, Top Charts, Purchased, Search, or Updates.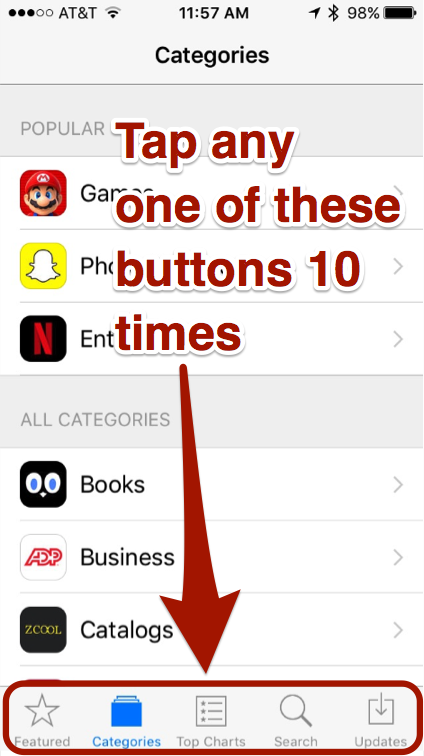 Image 1.  Tap any of the bottom buttons 10 times in a row.
The screen should go blank for a couple of seconds as the App Store clears its web view cache and reloads. Now you should see an update to the app available.