To check for the latest update to ForeFlight Mobile, first update your iOS to the newest version. Once the iOS is up to date, follow these steps:
STEP 1. Open the App Store app on your device.
STEP 2. Tap on your account icon in the upper right.
STEP 3. Swipe down on the App Store Account view to refresh the page.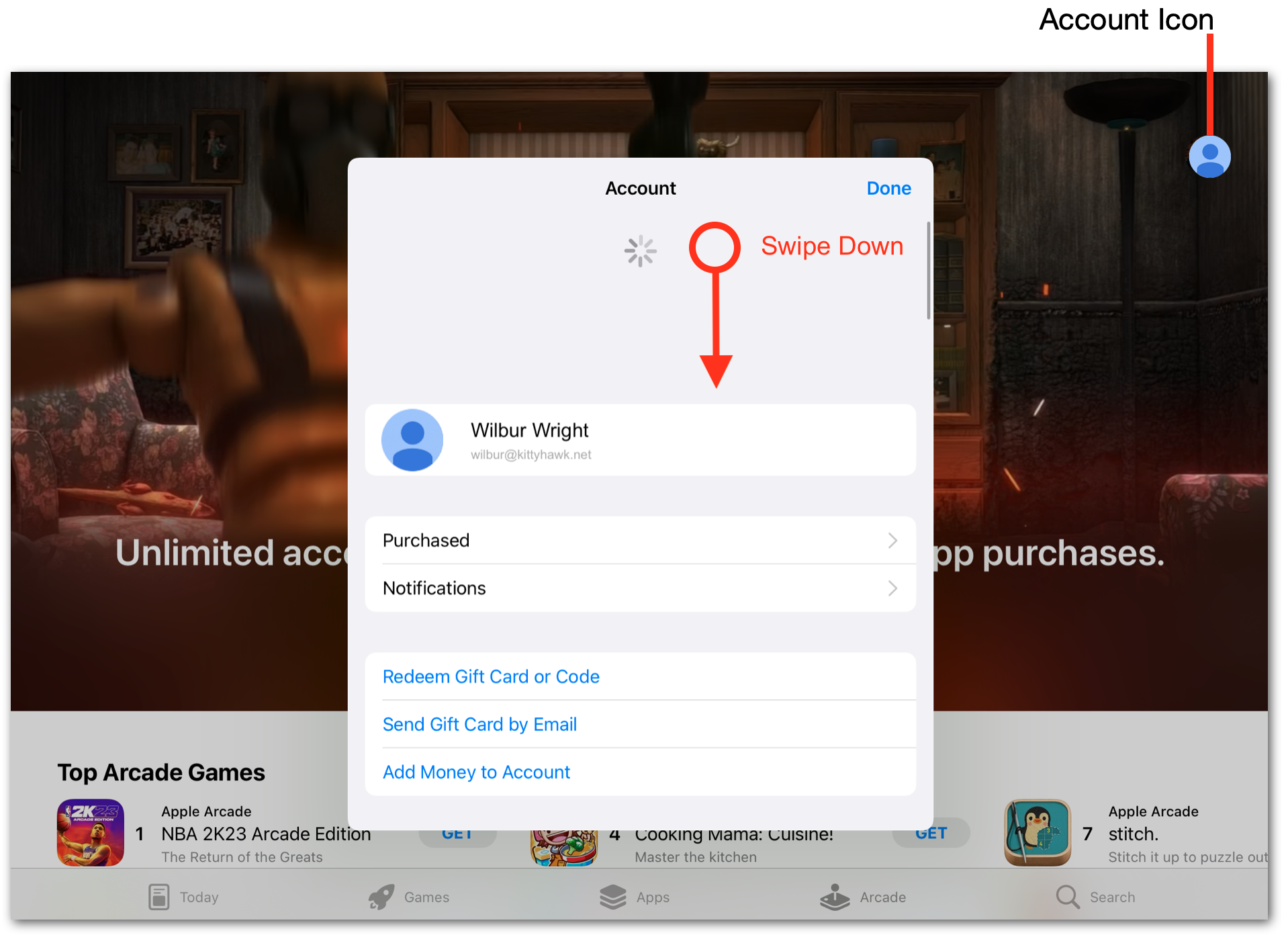 STEP 4. Scroll down in the Account view to see available app updates. The ForeFlight app will be listed if an update is available.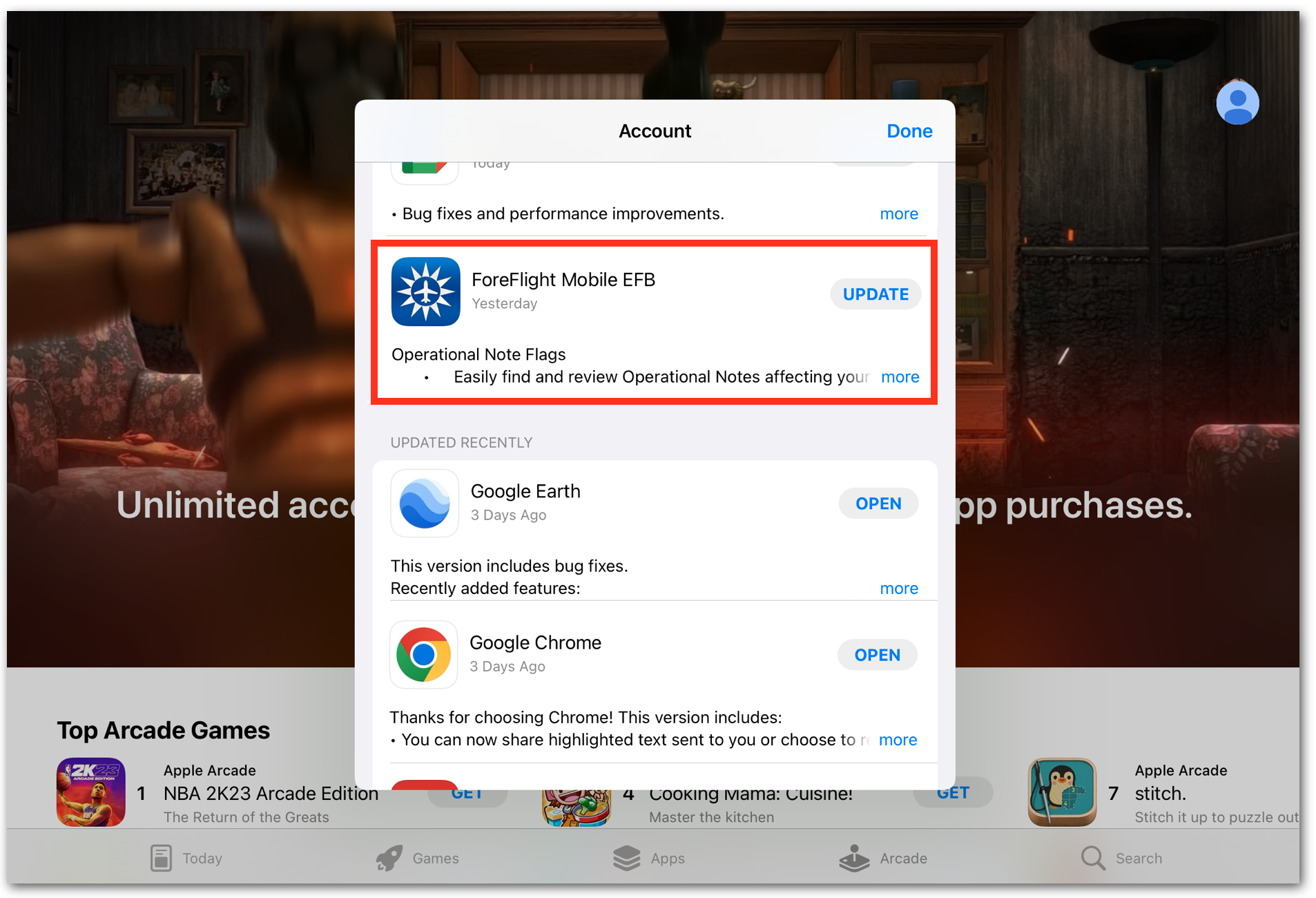 Note: If the device has an older iOS installed and the steps above don't work, see "How can I update ForeFlight Mobile on my old device?"
Was this article helpful?