Flights created with ForeFlight Dispatch can be released to Jeppesen FliteDeck Pro X. Changes made in FliteDeck Pro X are not reflected in Dispatch. A callsign and crew are necessary to release to FliteDeck Pro X. The release includes route strings, alternates, and ETPs/ETOPS.
To release flights to Jeppesen FliteDeck Pro X, follow the steps below.
Send an email to success@foreflight.com and request access to the Dispatch FDPX integration.
Once your account has been activated, open Dispatch and select Settings > Release > General.
Verify Jeppesen FliteDeck Pro is enabled. This setting is enabled by default when your account is activated.

Open the Dispatch API Console and generate an API key.

Send the API Key to yourself so that you can retrieve it on an iPad.
Using the iPad that has Jeppesen FliteDeck Pro X installed, follow the steps below:
Open the iPad's Settings app and select FD Pro X > Services.
Enter the following details.

Name
Password = your API key

Open FliteDeck Pro X

Open a Flight tab.
Tap Flight.
Tap Import.
Search for a call sign or tail number.
Tap the flight to import.
Tap Load Flight.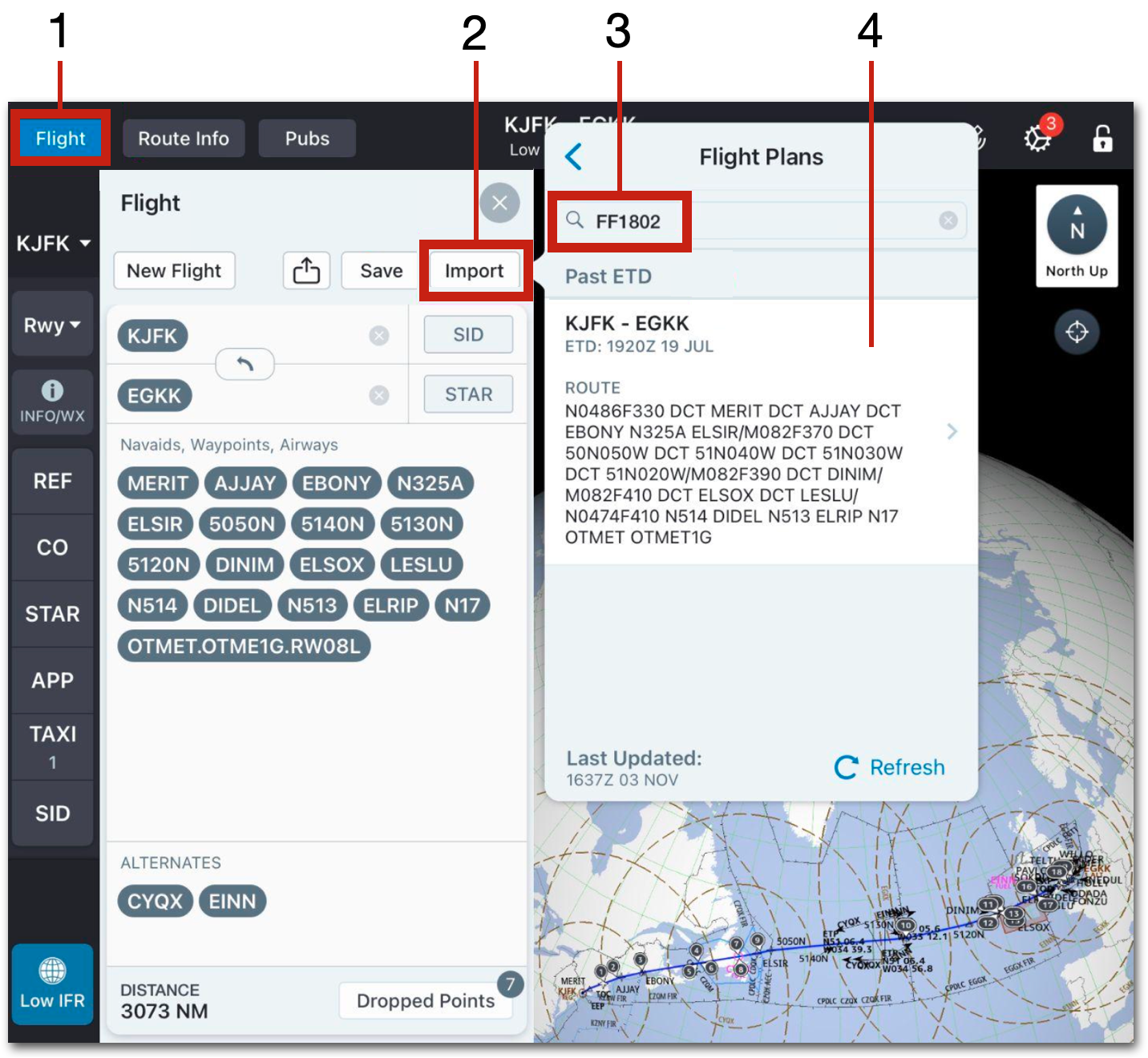 Importing a Flight via the Dispatch FDPX integration
NOTE: If ETOPS rings are not displayed, follow these steps:
Tap the chevron at the bottom of Enroute Filters.
Scroll to Other.

Enable ETOPS.
Was this article helpful?